REST Assured Paperbacks Now Available!
The wait is finally over! I published the first edition of REST Assured (then called, imaginatively, "REST Web API's: The Book") in December of 2014, and immediately there were people who wanted a physical copy. And some of them weren't my mom!
It's been a long time and several revisions of the book, but for the first time a paperback is now available to the public: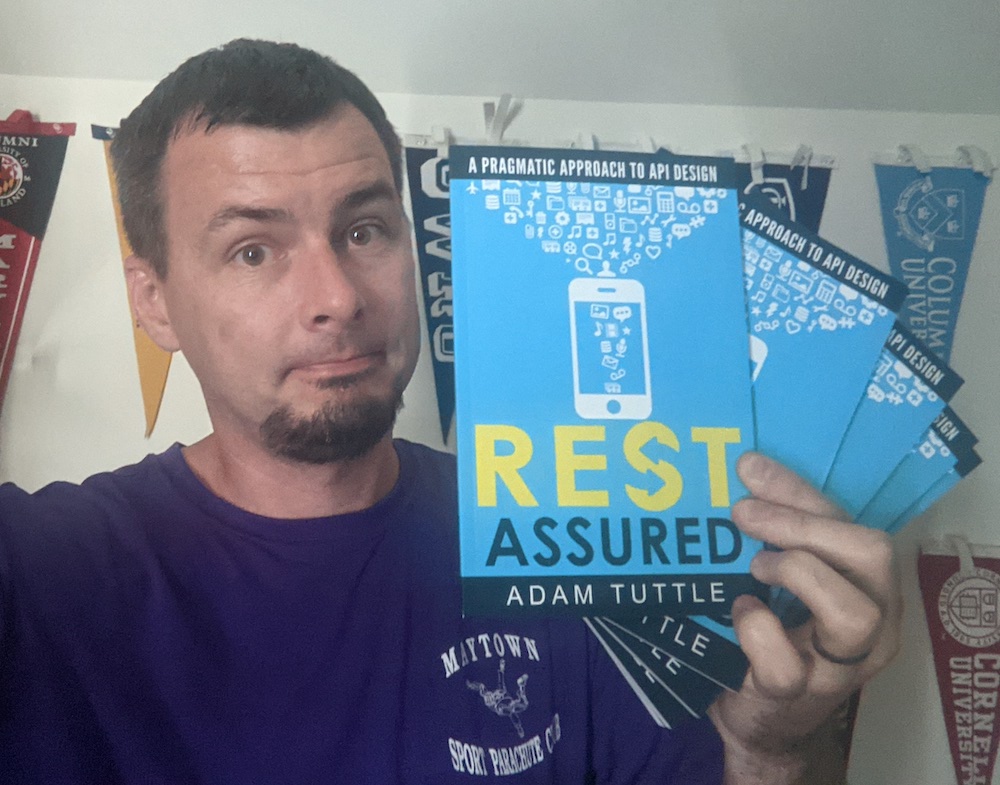 Buy a REST Assured Paperback now
Just in case there were any questions: All proceeds from sales of my book are used to fund my frivolous hobbies of skydiving and woodworking. I wouldn't want you worrying that I might do something useful with it.
As ever, everyone who buys a copy has my unending gratitude. Thank you so much! 🥰 Self-publishing has been an enlightening and sometimes frustrating journey, but I wouldn't do it any other way.
Lastly, I'll mention that I'm happy to make signed copies available, if that interests you. It takes longer to get to you, and I have to add a few bucks for the 2nd shipping journey, but if that hasn't scared you off, you can send me a DM on Twitter or email me at this-blogs-domain at gmail.